Sluman savoring scenic Anhui test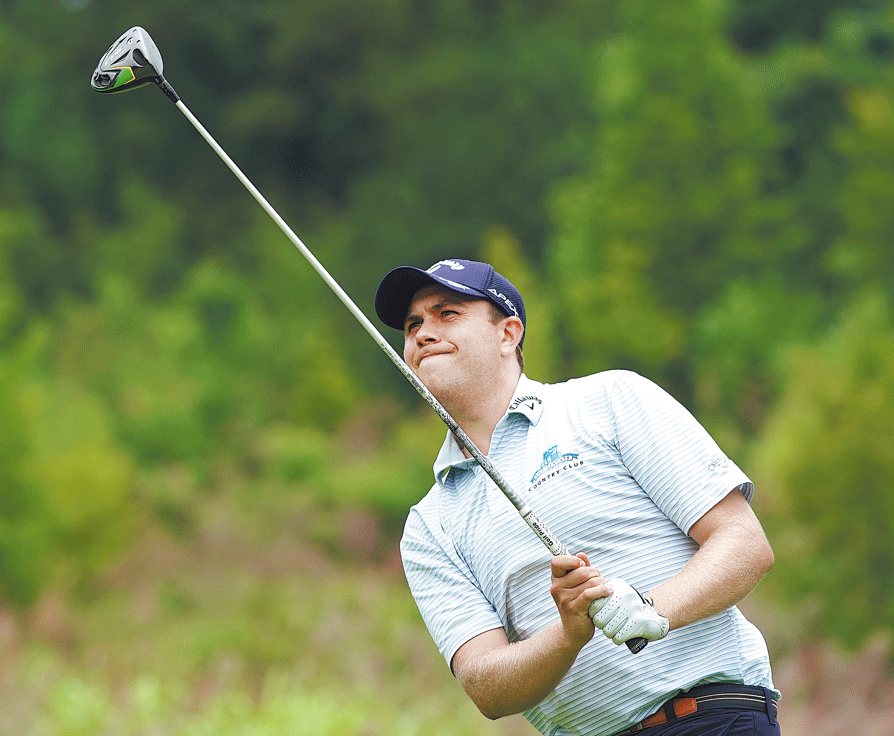 American Trevor Sluman is looking forward to competing on a second straight Gary Player-designed course after taking over the lead in the PGA Tour Series-China order of merit with his runner-up finish at last week's Suzhou Open.
This week's Huangshan Championship is at picturesque Hidden Tiger Golf Club in Anhui province, featuring stunning natural scenery.
Unlike the expansive metropolitan courses that tour players are accustomed to, Hidden Tiger, designed by South African legend Player, is relatively compact and tucked away between spectacular mountain vistas. Players even have the option of riding a ferry from their hotel to the course on scenic Taiping Lake.
There was some rain during the practice rounds, but the weather was clearing up by Tuesday evening and Sluman is planning to make the most of his visit. The New York native has already seen much of China, having played a full season on the tour in 2018.
"It's amazing to be out here. The hotel is right on the water, and I never would have thought that I'd be playing at a place like this," said Sluman.
"It's very cool to be surrounded by all these mountains, and I've already taken a lot of nice photos and videos. It's definitely special and a nice change of scenery."
While he thinks the course suits him, Sluman said the tight, unforgiving fairways are more challenging than what he faced last week in Suzhou.
"The course is very different compared to last week, but I really like them both. Hidden Tiger is more narrow so you have to play smart off the tee and try your best to not get in any trouble," he said.
"It definitely suits me because I've been playing great, and I like the greens here. Hopefully I can plot my way around the course and shoot a low score."
Sluman had a solid 2018 season, finishing ninth on the order of merit to get into the Korn Ferry Tour qualifying tournament, but with only conditional Korn Ferry Tour status, he wasn't able to secure any starts.
Now more than halfway through the season, the big-hitting American has already secured one win-the Sanya Championship-and is on track to play on the 2020 Korn Ferry Tour. He leads the order of merit with 572,709 yuan ($83,000)-roughly 80,000 yuan ahead of compatriot Max McGreevy.
"My goal is to win the order of merit, so this event is really important to me because I want to keep the momentum going and try to extend my lead," said Sluman.
"It's difficult because a lot of guys are playing really well. I just need to stay focused and keep doing what I'm doing and hopefully the results will keep coming."