Women's national soccer team gives men's a lesson in professionalism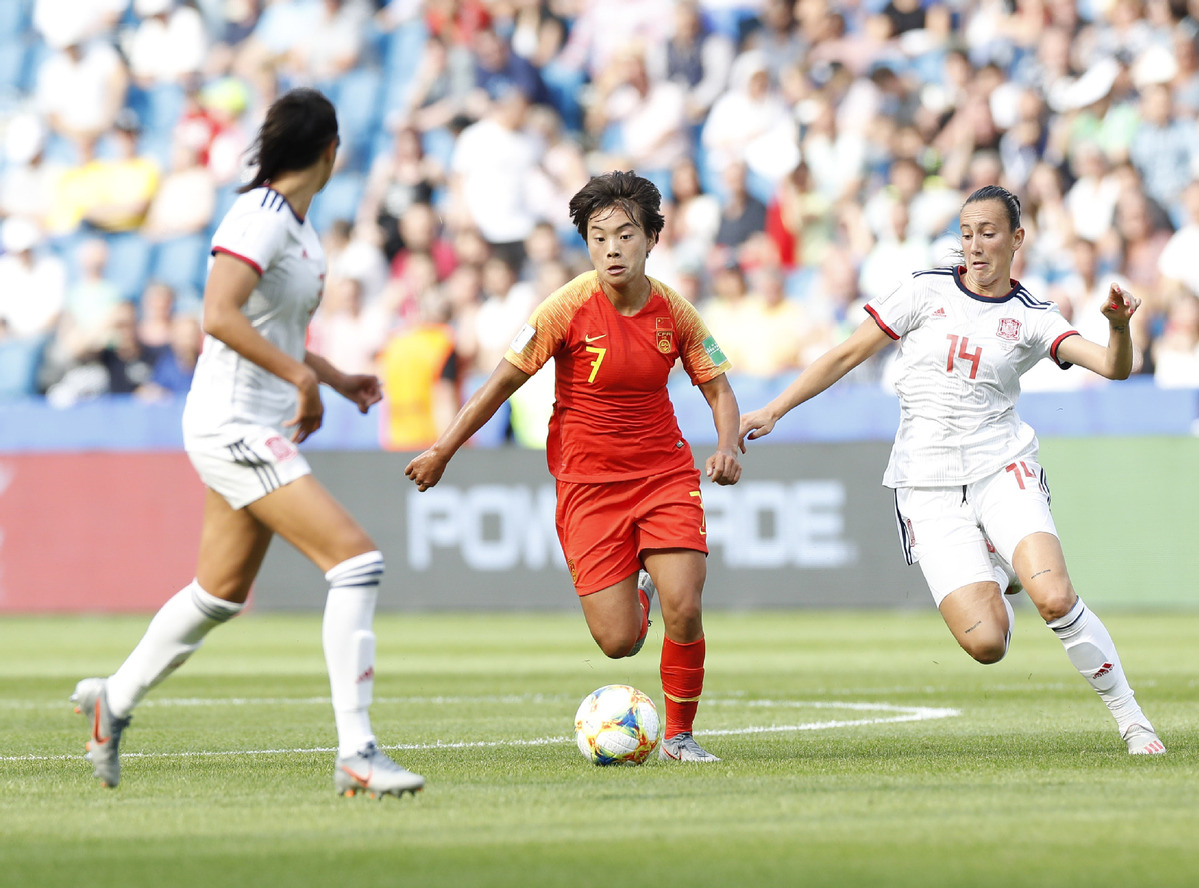 IN THE ON-GOING FIFA WOMEN'S WORLD CUP in France, the Chinese women's national soccer team entered the knockout stage after advancing from a group of Germany, Spain and South Africa. China Daily writer Li Yang comments:
In the next round later this week, the Chinese team is likely to encounter England or Italy, either of which will be tough to beat. But most Chinese fans believe the team still has a chance to make its way to the quarterfinal.
In another development, fortune smiled on the Chinese men's national soccer team, which relies heavily on naturalized players, when it was recognized by the Asian Football Association on Monday as the last of the eight seeded teams, nosing out Iraq by a narrow margin, in the qualifiers of the 2022 FIFA World Cup in Qatar, which means China will steer clear of the stronger teams.
It is an irony that the money it takes to sponsor a top female soccer club in the country is like a hair off a bull's back compared with the sponsorship of a club in the Chinese Super League, and the income of male soccer players is thousands of times higher than their female counterparts on average.
Yet after China launched its professional men's soccer league in 1994, the Chinese men's national soccer team's FIFA world ranking has dropped from around 50th to over 90th, while the women's ranking has remained comparatively stable among the top 20. Before this year's World Cup, the women's national team had taken part in all seven World Cups since 1991, and made it to the final eight six times-they were runner-up in the 1999 World Cup in the United States.
Obviously, the influx of hot money to the men's soccer circle has, instead of promoting the rise of the sport, distorted some basic laws of it, as the club owners aspire for quick success through buying star players, and the national manager hopes for the same using naturalized foreign players. Both ignore youth training.
Over the past few years, although Chinese clubs have risen quickly in Asia, China's youth national team has been surpassed by Thailand and Vietnam, exposing the shortage of capable young players, and the national team members often seem absent-minded and careless about national pride.
By contrast, women's soccer has largely inherited the training system dating back to the planned economy age. It has never ceased its down-to-earth youth training even under more difficult conditions, and ensured a reliable supply of good players, though in small numbers. The women players are united and always try their best to strive for the best result.
Money talks. But not always in the best of ways, as Chinese soccer indicates. Fake professionalization can lead the sport astray.
Most Viewed in 24 Hours
China Views